As you may have noticed, there has not been an article about travel for awhile. Today you will get to know why I done with that.
I have recently settled down in one place and left the nomadic life behind me. Finally, I unpacked  my bag and moved in an apartment, which will be my home for the next months (probably to Christmas).
My journey, exploring the world of martial arts, began at the end of July 2015 and took me to 16 countries so far. From Germany to South-East Europe and from the Middle East to Sri Lanka. From there, I went home for a short time, before the second trip started in Nepal and led me across Tibet and China to Southeast Asia.
No idea how much kilometers I've traveled, how much money I spent, how many sunsets I've been amazed by, at how many beaches I was swimming, how many mountains I've climbed, or how many people I've met. What is certain, is that I visited or got to know many special places and people on my trip.
I know, however, quite by now, that my urge for travel is more than satisfied and that I do not want it to this extent. I do noz want it and I do not need it anymore. The whole thing has several reasons and a couple I would like to share in this article.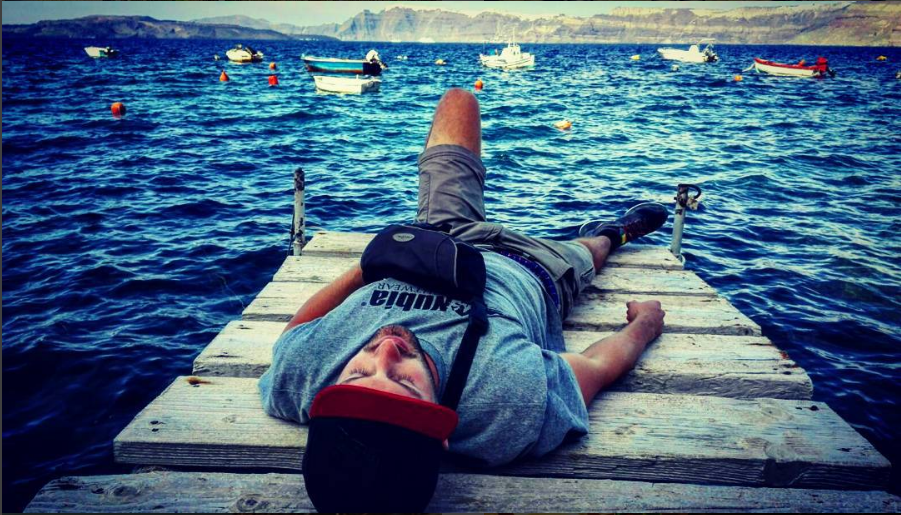 Constant traveling makes apathetic
At the beginning of my two trips, I was totally in to it … off into the adventure,  capture as much as possible,to share it to the world. Little by little, however, this feeling left me, I hardly took any pictures or videos. Also my interest to explore the new places subsided.
During my first trip, this feeling began when I was in Turkey. After about three and a half months of my trip. That's why I decided to go to Sri Lanka for a long time and settle down there in one place. I spent a total of five months there.
When I spent three months at home in Germany, my desire grew again and I began to search for a master, who teaches me in martial arts, but also makes me a better human being.
In August 2016 I left again and I was searching until end of November 2016, until I met him and then again two months until I settled in his school, Muay Thai Sangha and I have to tell you it felt so good to "arrive". No more constant change of location and "new adventures", which are the same most of the time in the end.
Deep friendships are much cooler than many acquaintances
When you are on the road, you are constantly get to know new people. You spend a little time with them and then everyone leaves in another direction. On the one hand, this is quite good, as most people, especially travelers you get to know on the way, are simply fools.
Here and there is someone who is really cool, and with whom you come along well, the separation is of course more difficult. I speak explicitly of male friendships … who needs women.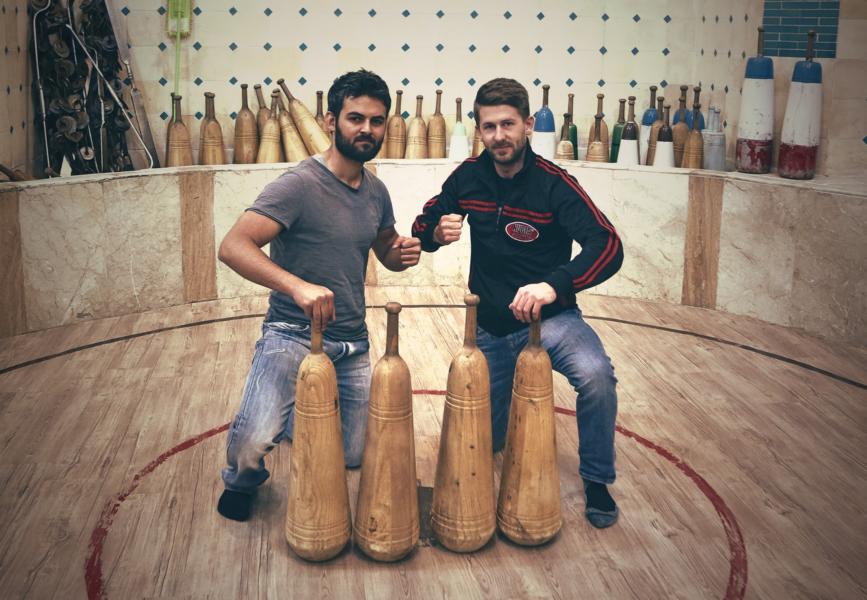 But if you stay longer in a place, you will be able to find out with whom you want to spend your time and with whom it is worthwhile. There are real friendships out there and not just superficial shit, where the conversations are mostly about "Where were you, where you want to go".
These clichés backpackers are really a pain in the ass
From Germany to Western Turkey, it was mainly groups of 18-22-year-old Americans, Australians or Englishmen, who I would have liked to beat the shit out of them one after another. It seemed to me that a journey through Europe was the new status symbol of the youth. This clientele always appears in hordes and is basically so drunk, that it is simply just annoying.
In the Middle East, it was actually quite safe from clichés backpackers. In Sri Lanka I met some, but there I had more to fight with the village population, but on that I grew personally.
In the last few months in Thailand, of course, it was a big thing againg. Especially in places like Pai, Chiang Mai or Koh Phangan, where the elite of the deadbeats is hanging around. Elephant pants, Singha shirts, dreadlocks and upper body free in the city are already one thing, but the typical behavior of these individual travelers drives me nuts.
The Lonely Planet is the proved worldwide manifest. Everyone actually experiences the same thing and the conversations usually are about, who has paid less for activities, transport or accommodation. Among the travelers this is a real battle.
Of course you do not want to be fooled, but if I am in a country where the costs are already low, I find it a bit shabby that the costs have to be pressed constantly and everywhere. You should give also something back, for the opportunity you have to travel. (If you pay 4 € in Nepal for a new yogamatte, do you still have to negotiate?)
Why do I not go back home, if traveling is such a pain?
It's not that simple. Travel has brought me to where I am now. It has expanded my horizon incredibly, made me a lot more patient and tolerant.
In addition, I have found what I was looking for, a true master who has taken me to teach me, in a martial art that I consider extremely effective and beautiful. Muay Thai Sangha consists of the most effective techniques of Muay Thai, Muay Chaiya and Krabi Krabong. The whole is completed by silat for ground combat. For me a wonderfull art.
Furthermore, I would like to expand my competition experience in Muay Thai. For this I will stay for several weeks in the beautiful Sitjemam gym, because I feel like I am in good hands, with very experienced athletes and coaches.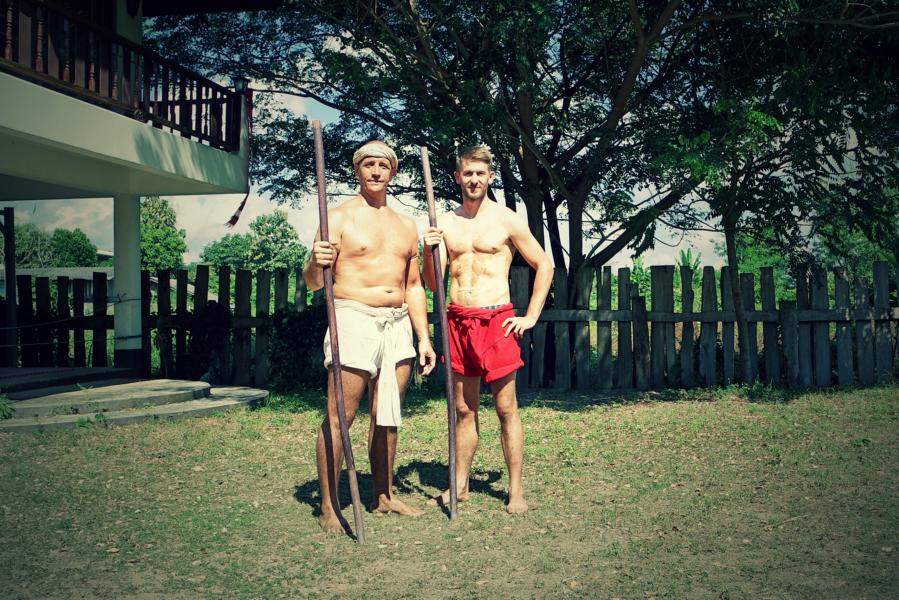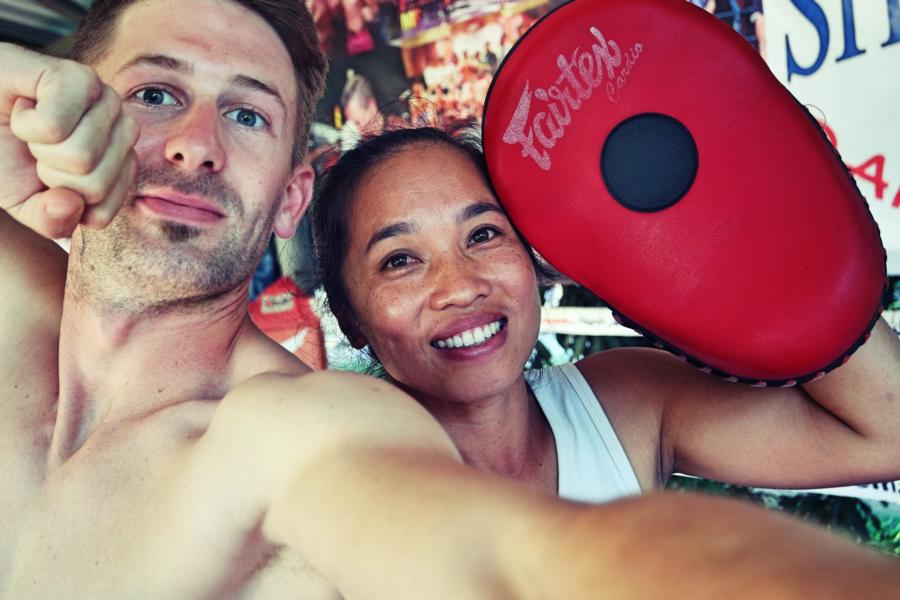 My goal and my desire is to achieve more knowledge. In fighting, as well as a human being. This knowledge, I would like to take home one day. Where I come from, where my family and my friends are, to share all this knowledge, which has been quite forgotten in the world we live in nowadays. Of course, I also would like to give something back, but soon more.
This will take a little more time, maybe a year or two, maybe a bit longer. But the focus is on education in martial arts, yoga and the connection between fighting and inner peace. For sure,  I will go on one or the other trip in future to continue my studies, but I definitely have enough of "backpacking". I am done with that!
Nevertheless, many thanks to all the people who have conceded and helped me during these one and a half years, and of course to all the Guardian Angels that protected me from all evil in the world. I drink to you! Peace!
If you have any further questions or suggestions, you can leave me a comment below. I will answer you as soon as possible!
You like this article? Then share it with your friends!