We are willing to work together with you in different kind of cooperations, if it fits to the brand
A Warriors Journey
. We offer the following services:
Presentation and promotion of martial arts schools
Product presentation and evaluation
Various advertising possibilities
Sponsored articles
Guest articles on other blogs
For further information we provide a Mediakit. You are also welcome to contact us for individual cooperation requests at info@warriors-journey.com.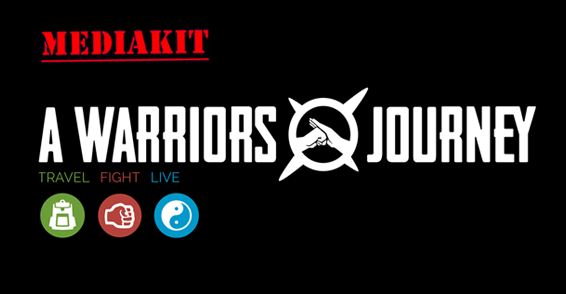 Below are all official sponsors as well as friends and supporters of
A Warriors Journey listed. If you would like to support the project as a company or private sponsor, you can contact me directly at info@warriors-journey.com.
For further cooperation possibilities, please refer to PR & ADVERTISING or download directly my current Mediakit in PDF format: Mediakit
German Fight News is one of the largest German-language combat sports online magazines. Here you can always find out what is happening in the scene right now and also read posts from me
The gym of my choice when I'm at home. Here I train with friends I partly know from my childhood. Good trainers, good atmosphere. BJJ, MMA, K1 and children's training are offered. A visit is always worthwhile.
Nubia Sports offers you the full range of combat sports in a gym. Muay Thai, K1, Boxing and also MMA. At Nubia many pros and champions train – so also newcomers benefit and have a guarantee on a top training.

The address in Aachen and Euregio for authentic Muay Thai training in a family atmosphere. Grappling and Tai-Kien Boxing (MMA) are also taught. The owner and manager of the gym is Josip Lovric, who was my first Muay Thai coach.

The man in the background of A

Warriors

Journey

. Competent support for all media.
No matter if website design, video editing or complete concepts.
Furthermore

fresh

and unknown in the german rap and electronic music scene.
I would like to call for donations in order to promote the sporting education of people, especially children, who have not the resources for their education.
On my trip, I always visit sports schools and training centers that need financial support to create basic infrastructure, buy equipment, and ensure a the basics to exist.
All donations benefit social projects, whether they are sports facilities, schools or aid projects.
If you would like to support the sporting and social support of these people, I ask you for a small donation under the followingPaypal account.
Many thanks in advance,
Christoph.