FITNESS FOR MARTIAL ARTISTS
E-BOOK
THE 10 BEST BODY EXERCISES FOR
MARTIAL ARTISTS
In my free E-Book I explain:
What is plyometric training?
Explanation of each exercise
Explanation which muscles are trained with the individual exercise
Detailed explantions of the exercise incl. video tutorial
What you need to take care about, when you do the exercise
How you can vary this exercise
Recommendations for tools to vary the exercises.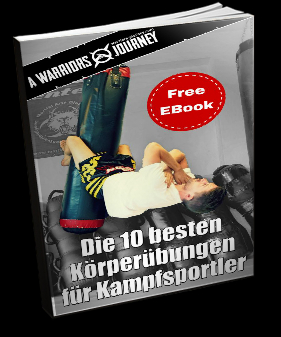 AND THE BEST … YOU CAN DO ALL EXERCISES WITHOUT DEVICES !!!